Milano, 23 October 2023 – A strategic partnership between Nikkiso Europe Group (NEG) – a company based in Hannover (Germany)  and leader in developing, producing, and commercialising advanced medical devices for extracorporeal blood purification for chronic and acute care – and Estor S.p.A – a company based in Pero (Italy), specialising in advanced blood purification therapies in different clinical areas, mainly hemodialysis and intensive care, has been announced concerning the distribution of ProLUNG® Extracorporeal CO2 Removal System (Estor S.p.A – Italy) in selected countries: the UK, Ireland, Germany, Spain, Thailand and Colombia. This strategic alliance starting operative from January 1st, 2024, between NIKKISO EUROPE and Estor S.p.A will further contribute to the advancement of Extracorporeal CO2 Removal (ECCO2-R) with the integration of ECCO2-R system ProLUNG® on the Aquarius™ system, NIKKISO's platform for performing continuous blood purification therapies.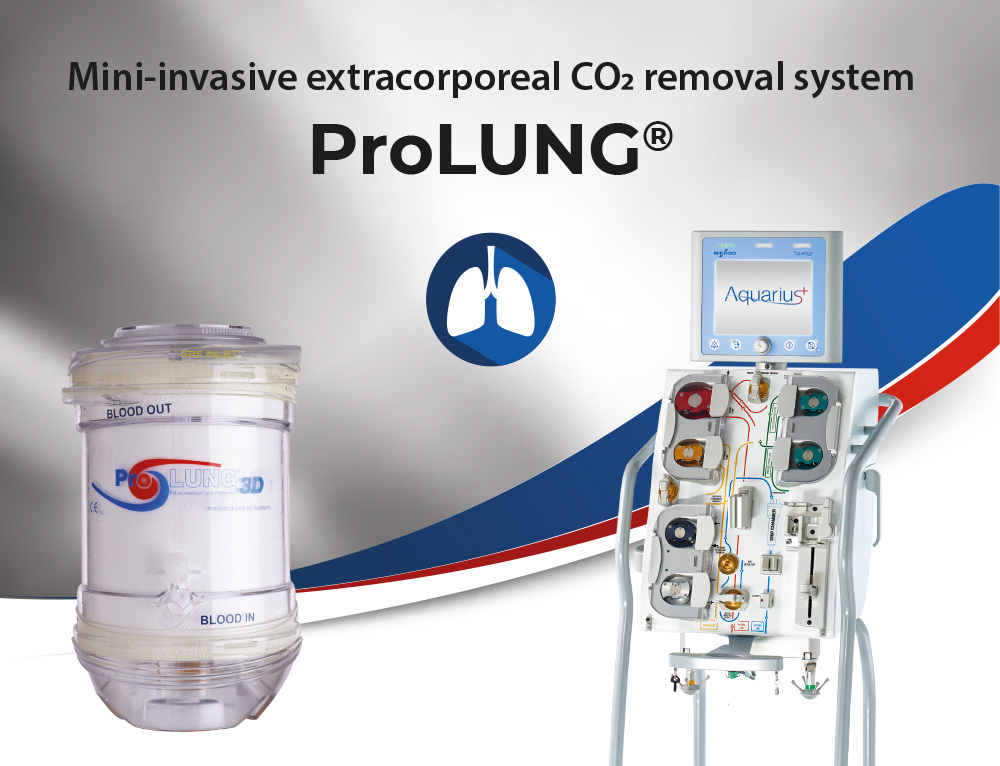 The ProLUNG®ECCO2-R system is the reference support for performing the best-in-class mini-invasive ECCO2-R on patients affected by Acute Respiratory Failure (ARF), supporting physicians in administrating Protective Ventilation in patients who are receiving Invasive Mechanical Ventilation (IMV) and to support Non-Invasive Ventilation (NIV) when this setting is failing due to patients worsening condition.
"The alliance between NIKKISO EUROPE and Estor S.p.A represents a significant step in the advancement of ECCO2-R for managing patients with Acute Respiratory Failure, by enabling this extracorporeal support on the widespread platform Aquarius ™ potentially allowing access to the therapy to a larger patient population in Europe and beyond," said Dr. Mattia Corrado Bellaviti – CEO Estor.
"The partnership between NIKKISO EUROPE and Estor S.p.A represents a key alliance characterised by knowledge sharing between the two companies with the aim to amplify the therapies on our Aquarius ™ platform, to best support physicians and patients, in line with the mission of NIKKISO" said Kieron O'Neil – Senior Director Global Sales and Marketing – Acute
About Nikkiso
NIKKISO is one of the global leaders in Acute Blood Purification: providing the most advanced, innovative, reliable, products and services to improve clinical outcomes and safety of the critically ill patient.
 About Estor
Estor S.p.A, as a developer of Extracorporeal CO2 Removal System ProLUNG®, has contributed significantly to advancing and validating ECCO2-R support for Acute Respiratory Failure management, becoming the reference company in this extracorporeal blood purification  support.
Contacts
Nikkiso
Kieron O'Neil, Senior Director Gloabal Sales and Marketing – Acute
koneil@nikkisomedical.com
Estor
Ing. Paolo Braganò, Marketing & International Sales Manager
paolo.bragano@estor.it